Helping you feel better.
Physical health specialists: here to help you get the most out of life.
Welcome to Tyneside Osteopathy
How can we help?
Book an appointment
Whether you are booking your first appointment or arranging a follow-up visit, click the button below to arrange an appointment with us.
Read our appointment information page for more details on pricing and to find out more about what is involved in a typical consultation. If you have any other questions, don't hesitate to get in touch - we'll be happy to help.
Wondering whether osteopathy is the right thing for you? Take a look at our 'treatment' page for more information on the type of complaints we commonly deal with.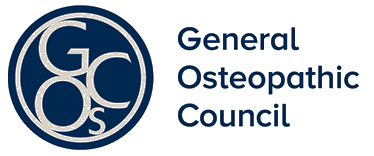 Registered with the General Osteopathic Council
Registered osteopaths have spent a minimum of four years studying human anatomy, physiology, pathology and diagnosis, amongst other disciplines. They are required by law to hold a degree level qualification from a recognised osteopathic institution in order to be eligible for registration.
Book an appointment
Book an appointment to see one of our osteopaths